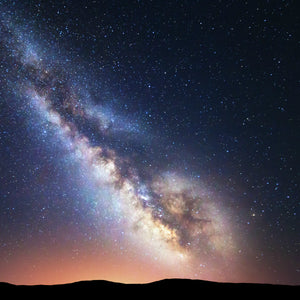 Grace Blessing Session
Sale price Price $177.00 Regular price
This is For Personal Happiness, Inner Peace, Relationships, Health, Finances, Joy, Emotional, Mental issues resolve with ease, increase manifestation capacity, heart expansion~ feelings of love for self and others, increased & expanded awareness of life.
"Erica, I truly LOVE your book and ALL THE GRACE BLESSINGS!!!!!!! I have finally found the missing piece of the puzzle in my life; I have done all kinds of different energy work (massage, Reiki, Shamanism, IET, EFT, DNA Activation CD's, tuning forks, etc.) and nothing has made me feel the way I feel now. I FEEL INCREDIBLE!!!!!!!!! and FINALLY I AM AT HOME IN MY BODY, MIND AND SPIRIT!!!!!!! Yesterday I had my IPOD on and I was out dancing and singing in my driveway in the rain (which we haven't had much of lately) and I didn't even care if anyone saw me. I say the prayers everyday and I feel lighter and lighter each and every day. Maybe someday I might even come to one of your retreats.  You are a WONDERFUL PERSON ERICA!!!!!!!! Thank you, Thank you, Thank you!!!!!"
People from all over the world have experienced and reported that Grace Blessing Transmissions have catalyzed their spiritual enlightenment. 
Lifelong issues, hurts, traumas and abuse memories resolved or disappeared over time.  Suffering ended. Worry and anxiety about past or future lost its hold.  People share that money issues cease, attracting fulfilling employment was made possible, and relationships were made more harmonious. People report miraculous results in every area of life.
Experience has shown that life improves naturally as your awakening continues. As you get in the flow of life, people feel happier, more hopeful and joyful inside, and the outer world begins to reflect the new inner found peace and tranquility.
Many clients notice that when they officially book a session with Erica, the shifts start before we even get to our scheduled appointment together.  The Divine Intelligence that oversees these sessions hears your call and begins to answer that need immediately.  All sessions are recorded and will be available as a download for you to keep and enjoy after.
 "Being an energy healer myself I am very selective of healers and who I let into my energy system. As soon as I met Erica, I knew in my heart that she is a true spirit warrior. I finally scheduled a Grace Blessing with her yesterday. True to her last name (Erica Rock), she rocked my world! In the first 5 minutes of the session, she cut right through to the heart of where I was feeling stuck. Her intuitive guidance was spot on. She even told me the exact name I had in mind for a new method I am working on. Healers, friends, do check out her website and do schedule your Grace Blessing soon! With love and light."  Damla Aktekin Mantra Coach, Chakra Healer, Yoga Teacher
All Grace Blessing sessions with Erica are Divinely guided and each is it's own unique experience as no two sessions are alike. Each session concludes with a Grace Blessing where Erica rests deep within the Divine Presence and powerfully transmits Pure Divine Grace. Your part is to allow yourself to receive it.
Grace Blessing sessions and Spiritual retreats:

How to get the most benefit; 
This is the place of unlimited possibilities, probabilities, miracles and infinite love supporting the very highest potential in the human being.
The mind cannot comprehend this pure potential, it comes to us as a tangible direct experience that can instantaneously set us free from old patterns, hurts, burdens, resentments, programming and limiting beliefs.

The Divine energy itself decides what we will be given and when, and this gift often greatly exceeds what our mind's asked for.
Source has the capacity to reestablish our health, manifest our highest dreams, hopes, aspirations and desires.
Our minds are designed to question, label, categorize, break down and organize information. To achieve our goals, we take action to achieve our dreams. This method is linear.
Erica is a conduit for Source energy that is not governed by linear time and space, and it instead unifies us beyond the limitations of the mind. It lifts us through experience and feeling alone, where instantaneous change can occur that flows into our bodies and lives to create a new world for ourselves and many times even for the people around us.
Through the silent Grace Blessing transmissions Erica is anchored in this limitless energy, once transmitted you rediscover and reawaken it in yourself.  Grace is ALWAYS being offered to each and every one of us, though many times and for various reasons, we are not letting in all of the good that Source energy is trying to gift us.
Set your intentions and goals in Grace Blessing sessions, (The Divine already knows your hearts true desires), come child-like, innocent and free from your mind's need to know the details of how it is all going to play out. Make your wish, let go and receive the gifts that are being offered.
A feeling holds vast power, more than words can explain. This is why people can experience miraculous physical healing take place, fresh perspectives and awareness on life or a radical shift in their world view made more life supportive and open. Latent gifts and talents can be awakened and relationships set right.
Your Highest and Greatest Destiny is Waiting for you to Say YES and Make the leap into an Expanded State of Awareness and Living from the Heart , you Deserve to live a life of Health, Happiness, Abundance and Vitality, register today!
Sessions are approximately 60 minutes long and are over the phone