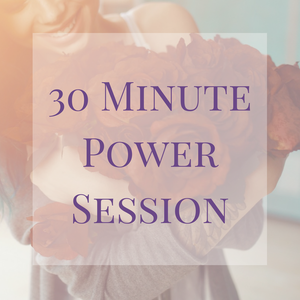 30 Minute Power Session
Sale price Price $122.00 Regular price $155.00
Erica's power sessions are highly concentrated with Divine Energy that works on you the entire time.
Ideal for someone who needs a quick tune up, emotional upliftment, clearing, or who has a specific challenge that you need guidance with in a concentrated and precise fashion.
You would be amazed at how much can be covered in 30 minutes, with Erica's laser like intuition she is able to cut right to the heart of the matter, help you get clear, erect a plan of action, give you guidance and support to move forward; clear, certain and confidant.

You may choose this session simply because you are short on time and money at the moment and feel called to get some additional assistance.

These sessions always come with a Grace Blessing Divine light transmission at the end which you may listen to and receive time and again as all sessions are recorded for you to download and keep so you have access to that High Vibrational Energy any time.