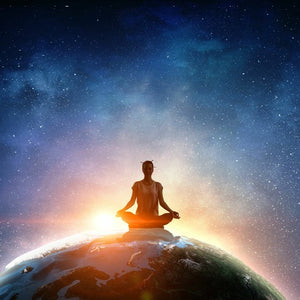 Become a Powerful Force for Source!
Sale price Price $77.00 Regular price $111.00
In this Pre-recorded audio
w
e are shedding the layers of what is not Authentic to us, until we Stand Naked and Invulnerable in our Divine Light.  Essentially becoming "The Way, The Truth & The Light"


We will also be upgrading our subtle energy systems giving us an increased ability to take in and hold more Source energy.  With more light within, our vibration rises considerably.  When our vibration rises synchronicities become commonplace, life feels magical, what you speak or think manifests in the physical almost immediately.  Your Intention becomes everything!

When we hold more Source Light we Become the Alchemist that can transform any energy, situation or experiences we intend to.  We begin to feel unshakable and extremely resilient.

We will also be upgrading our God Teams to be more in alignment with all the downloads we've been receiving over the last few months.

We will also install a merkaba ascension vehicle that will help us keep our vibe high, while bringing in New Ascension light codes and energies, thus preparing us for the New Earth timeline and New Humanity.  Get on the leading edge of this miraculous shift!!

Take the next step on your Spiritual journey with these upgrades.