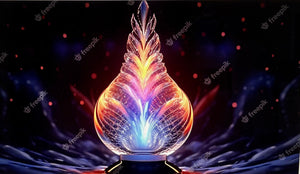 Connecting to Your Divine Essence
Sale price Price $22.00 Regular price $44.00
This Process will Teach you a Simple yet Effective way to Connect to your Own Divine Essence and Light.
Practice Suggestions:  Upon waking, before bed and anytime you feel disconnected, heavy, overly emotional, ungrounded etc.
Connecting to your Divine Essence meditation will help slow down the mind, help you feel more Embodied, Expanded and Peaceful.
Learning to connect with your own Light assists in increased Awareness of your Body, your mind/consciousness firing your neurons and making more life supportive connections, balancing your memory, hearing, sight and speech.
Become electrified with energy and expand out becoming One with All That Is, where you become unsinkable, unshakable and Embodied as your Divine Self.
Once you learn this process and practice consistently, your connections and expanding light will activate in seconds.